Why You Should Work With an Attorney on Surrogacy
Surrogacy law in Minnesota is mostly silent, so a lawyer is essential
By Judy Malmon, J.D. | Last updated on February 15, 2022
Use these links to jump to different sections:
Gestational surrogacy is booming these days, largely owing to technological advances and growing societal acceptance. The workload of Minneapolis adoption and family lawyer David Gapen reflects this trend.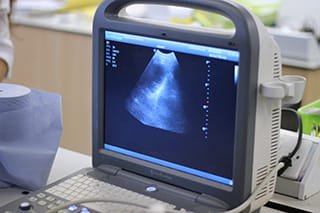 "I'm seeing a pretty significant uptick in the amount of surrogacy happening," he says. Gapen credits changes in the legal environment for transforming what was once a risky DIY effort into what is now a reliable option for prospective parents. "It's still an uncertain area of the law, but there's a lot more certainty than there used to be." Uncertain, he says, because states are divided on how they treat the issue.
It's important to know the laws of your state, as well as those of the state where an intended gestational carrier lives, and where the baby will be born—each of these will play a role in how the process takes place. This is part of what makes the legal aspects of gestational surrogacy tricky.
"There are some states that specifically prohibit it, some states that specifically authorize it, and then there's the majority of states where the laws are silent, Minnesota being one of those," says Gapen.
The surrogacy journey (in a legal sense)
This inconsistent web of laws gives rise to a strategy leveraging the laws that are in place—as well as a potential minefield that you don't want to cross without a lawyer. "Because of the silence in the law, it's very much an attorney-necessary process. We work to fit it into the existing laws—the statutes adjudicating parentage, as well as sometimes adoption laws. There is an argument that the intended parents have to adopt their own child," Gapen says.
Some (but not all) Minnesota courts will grant pre-birth parentage orders. As a general rule, same-sex, heterosexual, married and unmarried parents are viewed equally under Minnesota law. One factor that can affect whether a pre-birth order is granted is whether one or both of the intended parents is genetically related to the baby (provided either sperm or egg, or both). Minnesota will recognize a pre-birth parentage order from another state.
In his practice, Gapen says he hasn't had anything go awry with the legal process. To some extent, this is attributable to the development in recent years of national guidelines establishing standards and processes for how a surrogate pregnancy is best carried out, with requirements of both the intended parents and the carrier. Where problems have occurred, these have largely arisen from circumstances that fell outside the guidelines. "I won't touch the kind of do-it-at-home turkey baster traditional surrogacy; that's not advisable," he says.
Recommended guidelines for surrogacy cases include:
That the surrogate be between the ages of 21 and 38, healthy, covered by medical insurance and have had at least one baby
That both the surrogate and the intended parents undergo psychological screening
That one or both of the intended parents be genetically related to the baby
That it be governed by surrogacy contracts outlining the requirements of each party, with each represented by their own lawyer
If you are interested in looking into surrogacy, whether as parent or carrier, connect first with asurrogacy agency that follows the above guidelines.
Overall, Gapen views surrogacy as a growing and viable opportunity. "There's more information out there about it, and the medical advancement that has happened in the last 20 years is huge," he says. "For people who can afford it, surrogacy can be a great option, whether they have infertility issues or can't otherwise conceive."
How a surrogacy lawyer can help
As noted, make sure you have a reputable surrogacy attorney who has experience with the surrogacy process if you decide to pursue this option. Not every adoption attorney or family law firm practices in this area—ask about specific experience to get the best legal advice. For more information on this area, see our overview of family law.
What do I do next?
Enter your location below to get connected with a qualified attorney today.
Related topics
Attorney directory searches
Helpful links
Find top lawyers with confidence
The Super Lawyers patented selection process is peer influenced and research driven, selecting the top 5% of attorneys to the Super Lawyers lists each year. We know lawyers and make it easy to connect with them.
Find a lawyer near you