What is Discrimination Law?
Understanding common legal issues and questions
on December 15, 2016
Updated on January 12, 2023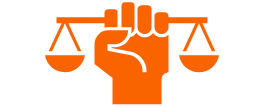 The law seeks to protect people from being treated differently based on certain traits. If you believe you were treated differently or denied an opportunity because of you age or race or sex, you might have a claim to a case of discrimination.
It can be tricky to determine whether you have a federal or state case discrimination complaint, and whether you are protected under various anti-discrimination statutes. It can be helpful to speak with an experienced lawyer, but you might want to have a foundational understanding of your legal issue before you do. The following is designed to give you an overview of common discriminatory practices, so you feel confident speaking with a lawyer.
Overview
Discrimination occurs when someone treats similarly situated people differently based on certain characteristics, often referred to as protected classes. Discrimination law is made up of federal and state laws, and Supreme Court decisions, and it protects people engaging in several activities—including employment decision, housing and voting.
Protected Classes
A protected class is a group of people who share a common characteristic and are protected from discrimination based on that characteristic. Federal law creates a baseline of protected class, which include:
Race
Color
Religion
National origin
Sex
Age
Disability
Veteran status
Genetic information
Citizenship
Marital Status
States are not allowed to remove groups from their own lists of protected classes, but they can add classes. Many states have extended protections based on gender identity and sexual orientation, while other states have determined those are already included in sex. Additionally, some federal laws add or subtract protected classes.
Employment
Employment discrimination is the different or unfair treatment of similarly qualified candidates based on membership in a protected class. Types of discrimination in employment can manifest in hiring, firing, job assignment, compensation and retaliation.
Employment discrimination claims are usually handled by the Equal Employment Opportunity Commission (EEOC), a federal that enforces Title VII of the Civil Rights Act to prevent discrimination in employment. Some states also have agencies that handle these claims, but you're typically required to file with the EEOC in addition to your state agency.
Voting
Constitutional amendments prevent discrimination in voting based on race, age and sex. Additionally, the federal Voting Rights Act (VRA) further protects against racial discrimination in voting. While the VRA prohibits outright discrimination, it also makes it illegal to suppress minority votes through processes that are not equally open, or that give minority voters less opportunity to elect representatives of their choice.
Federal law also requires that states make registration available when people apply for or receive government services like driver's licenses. States must also make absentee voting available to armed forces stationed away from home, as well as citizens living abroad, and they must make polling places accessible to those with disabilities.
Housing
Housing discrimination is prohibited by the federal Fair Housing Act. The act prohibits discrimination based on race or color, religion, national origin, familial status, age, disability or sex.
Overt housing discrimination happens when a landlord refuses to rent or sell to people based on their membership in a protected class. Discrimination can take more subtle forms, including:
Advertisements that express a limitation or preference based on protected category
False denials that units are available
Different terms for different residents, including larger security deposits or inconsistent handling of late payments
Refusal to provide reasonable accommodations to tenants with disabilities
The federal Department of Housing and Urban Development administers and enforces the Fair Housing Act, so complaints of discrimination should be filed with them. Your state may also have an agency that enforces your state's housing laws.
Credit
The federal Equal Credit Opportunity Act exists to protect consumers against discrimination in credit transactions based on membership in a protected class. In addition to the federally protected classes, the act includes protections for people who receive income from any public assistance program.
Creditors cannot, based on your membership in a protected class, refuse to extend credit if you qualify. They also cannot discourage you from applying for credit or offer you less favorable terms than they offer to others with similar qualifications. The act is enforced by the Consumer Finance Protection Bureau, which recommends looking out warning signs of discrimination, including:
You are treated differently in person than you were on the phone
You are discouraged from applying for credit
You are refused credit for which you qualify
You are denied credit with no explanation
You feel pressured to sign
Common Questions
Below are some common questions you might want to consider when meeting with an attorney for the first time.
How do I know if I have faced discrimination?
How do I file a discrimination lawsuit?
Can I sue my employer for discrimination?
Who is protected from discrimination in my state?
Finding the Right Attorney for Your Needs
It is important to approach the right type of attorney—someone who can help you through your entire case. To do so, you can visit the Super Lawyers directory, and use the search box to find a lawyer based on your legal issue or location.
To help you get started, you may want to consider looking for a lawyer who practices discrimination law.
Why Should I Talk to a Lawyer?
Discrimination law can be complex, because you often need to file your claim with a state agency and a federal agency. Additionally, some state laws protect classes of people that are not necessarily included in federal protections. Because of this, it will be helpful to have a lawyer who knows both federal and state law and how they work together. Your lawyer will also help you gather evidence and interview key players in your case.
A lawyer will further be able to anticipate potential problems with your case and offer legal advice on how to approach them and will keep track of deadlines and file all the paperwork with the necessary courts and agencies, giving you one less thing to worry about.